A high-quality landfill compactor is the minimum requirement when operating a safe, sanitary, and profitable landfill. However, to really maximize profitability, a mobile slow-speed industrial waste shredder is a great next step. With the right equipment, you can process waste to extend the lifecycle of a sanitary landfill and get profit from recovering valuable materials from municipal solid waste (MSW).
1. Increase compaction rate with a twin-drum landfill compactor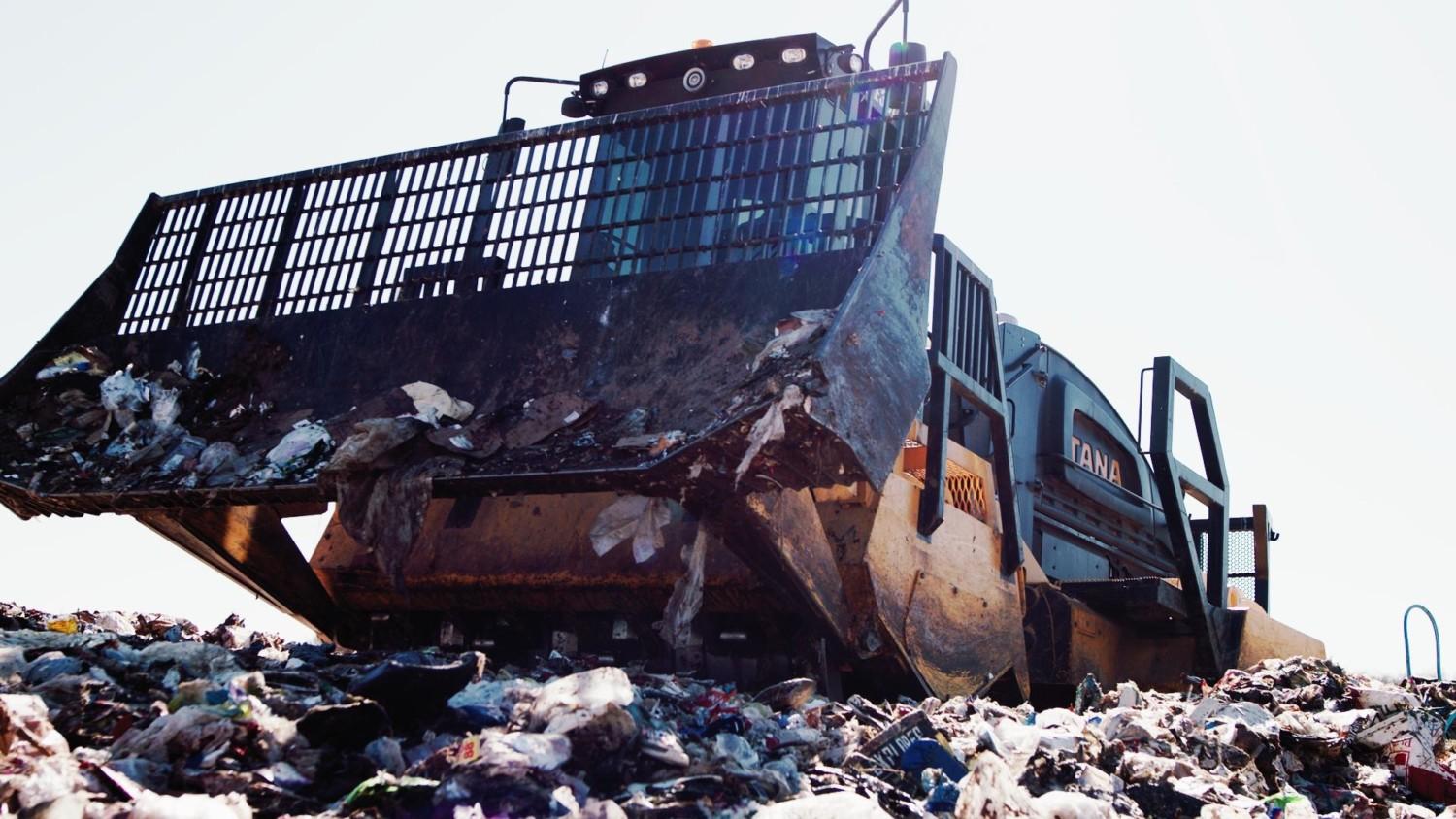 To achieve the highest level of compaction, choose a landfill compactor with a twin-drum design. Compaction capability is the number one feature to look at when seeking to save valuable airspace and prolong the life of the landfill.
With its unique twin-drum structure and powerful crushing teeth, TANA landfill compactor has the highest level of compaction in the market. You can save on average 10% of airspace. And as a bonus, the fuel consumption is lower than with the traditional compactors.
2. Reduce volume + increase compaction rate with a shredder-compactor combination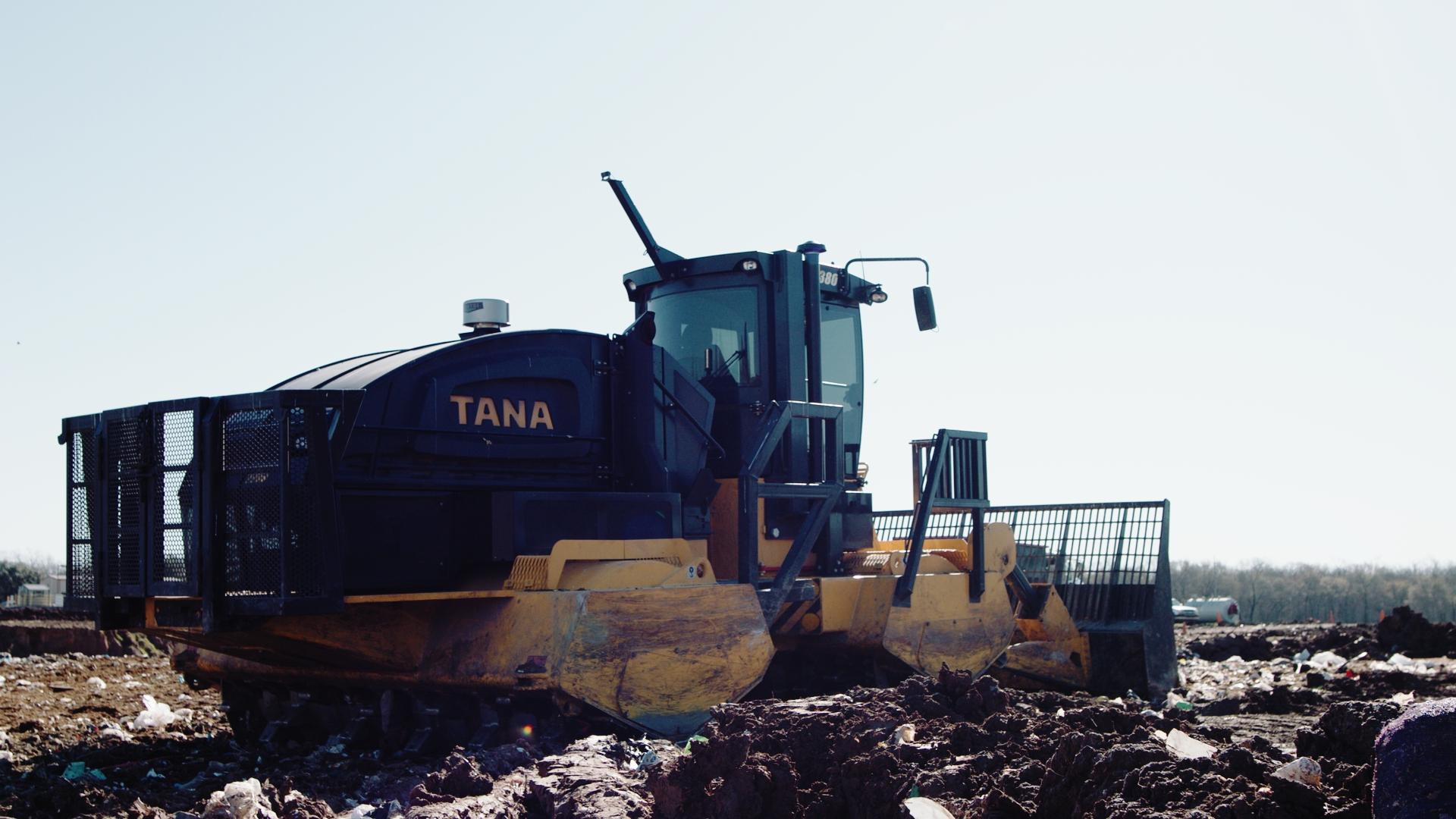 Shredding waste before landfilling it improves the efficiency of a landfill by a very large margin. When shred, the volume of waste is significantly reduced and a lot more waste can be dumped in the landfill.
Some waste types are particularly difficult to landfill. Waste such as mattresses or used tyres cannot be compacted with a compactor. They take up precious airspace and reduce the profitability of a landfill. Shredding them can reduce the airspace needed by up to 75%. TANA Shark also has an over-band magnet for recovering valuable metals from the shredded waste.
The financial value of airspace at a landfill is so high that reducing the volume of the waste via shredding very often justifies both the purchase price and the operating costs of a waste shredder.
3. Separate and compost organic waste with a shredder and drum screen combination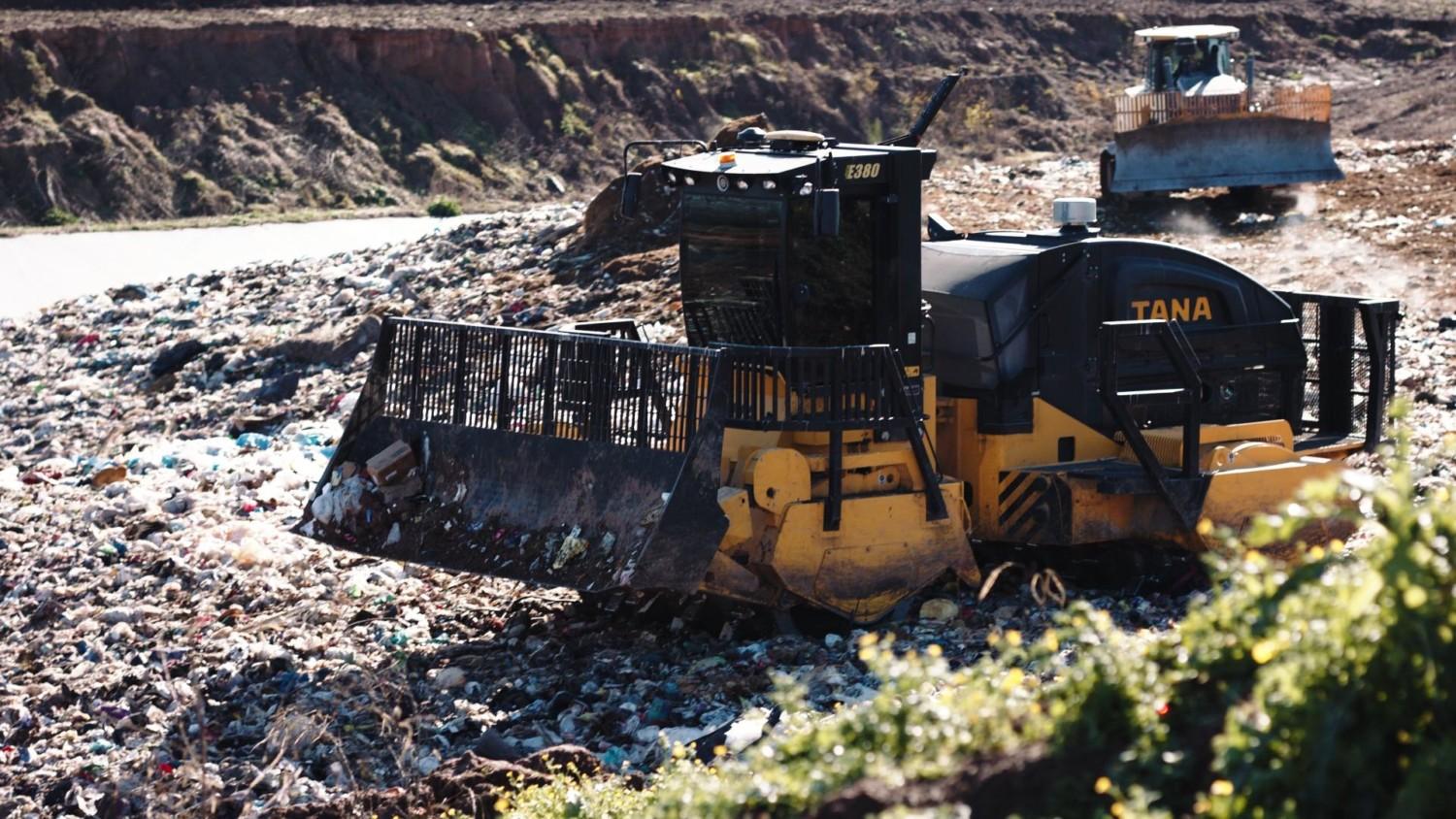 Shredding and separating organic waste from municipal solid waste (MSW) provides options to make profit. By screening shredded MSW, it is possible to separate grey compost and use it as landfill cover or in street construction, for instance. Thus, by utilizing grey compost instead of dumping it further saves airspace and money. In addition, separating gray compost makes your landfill more sanitary.
Separation of organic waste is an important part of processing MSW, as it turns landfilled waste inert. This means that it no longer goes through physiological or biological changes. Landfilling only inert waste and special waste is a prevalent trend in Europe driven by legislation. Removal of organic waste is an important next step towards a more sustainable circular economy in Russia, also.
For separating organic waste from MSW, both a waste shredder and a drum screen are needed. First the mixed MSW is shred with the waste shredder. The waste is then passed through a drum screen where organic waste, or grey compost, is separated. From this process, you get three streams out of MSW:
Unsorted MSW includes a lot of materials that put extra requirements on the waste shredder: It must be able to process the toughest of materials, such as thick rope, car tyres, mattresses, furniture and more. TANA Shark with its low-speed and high-torque shredding makes it ideal for processing this kind of MSW.
TANA Shark waste shredders are available as semi-trailer or track-drive models. That makes them fully mobile, and you can move the machines easily. Since the machines are easy to move even between sites, there is no need to purchase a shredder for every site.
Want to know more how to
plan and manage smart landfill operations?