Thanks to the versatility and productivity of TANA Shark 440DTeco industrial shredders, a UK-based recycling company is not only meeting the challenges of reducing plastic waste in the environment, but also helping fulfill significant overseas demand for new packaging materials, by turning industrial waste into LDPE pellets.
The seemingly insatiable global demand for Chinese products means that the country itself struggles to produce enough packaging material for its manufacturing industry and the goods that are subsequently shipped worldwide. This created an unmissable business opportunity for New Horizon Plastics in Wales, which is currently exporting all the recycled low-density polyethylene LDPE pellets it can produce, ably assisted by two TANA Shark 440DTeco machines that are helping turn industrial waste into this valuable processed material.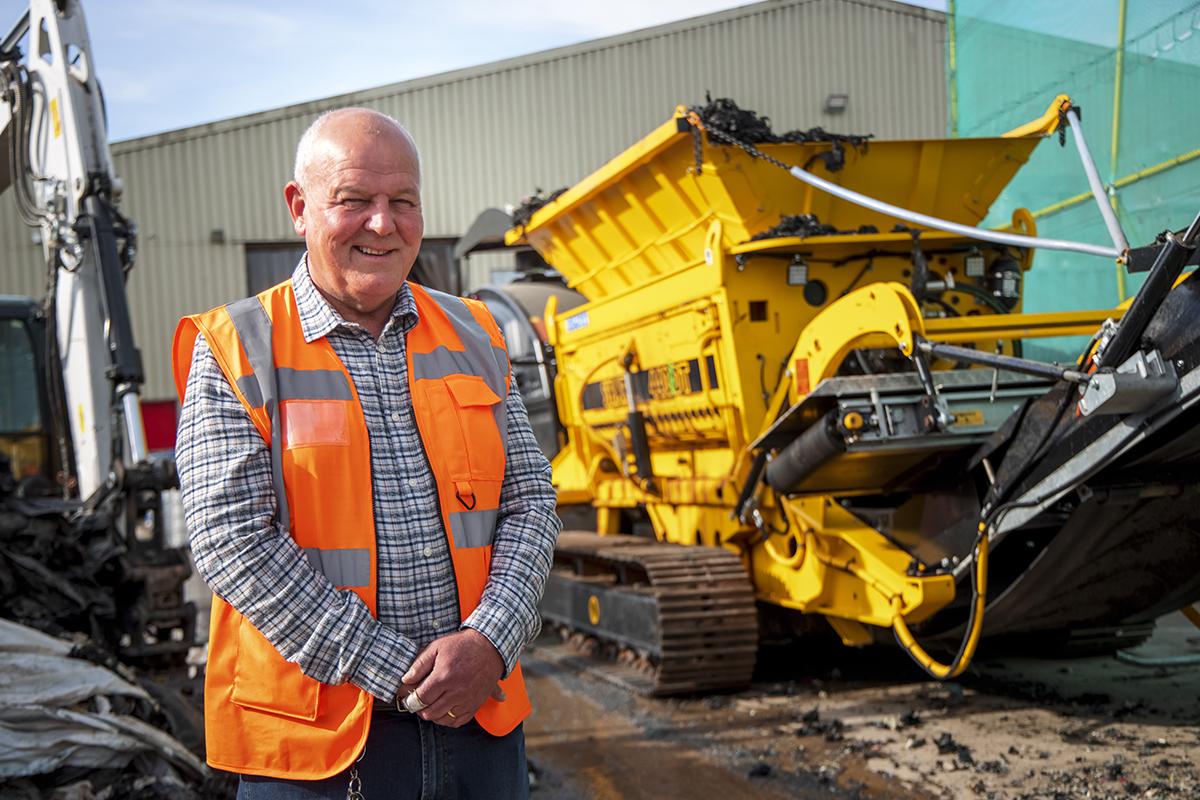 When China restricted global imports of most types of plastic waste several years ago, Philip Thomas and his business partner Tony Liu saw a gap in the market. They learned how to process LDPE waste into an acceptable pellet form, set up a processing facility in Flint, bought their first shredders and commenced operations. However, after a number of frustrating mechanical breakdowns, they began the search for something more reliable and robust to transform waste into value, which brought them into contact with Tana Recycling Machinery (UK) Ltd.
"When we first started the company we used to shred with two different machines, but this left itself open to problems with reliability and productivity," says Director Philip Thomas. "So this is why we switched to the TANA and a single-shred operation with less downtime.
"We had one of the TANA Sharks on test for a month and that was all we needed – we ordered a new one from the dealer and have never looked back. We're now processing approximately 100 tonnes of waste plastic every day and the machine is excellent. It does everything we need."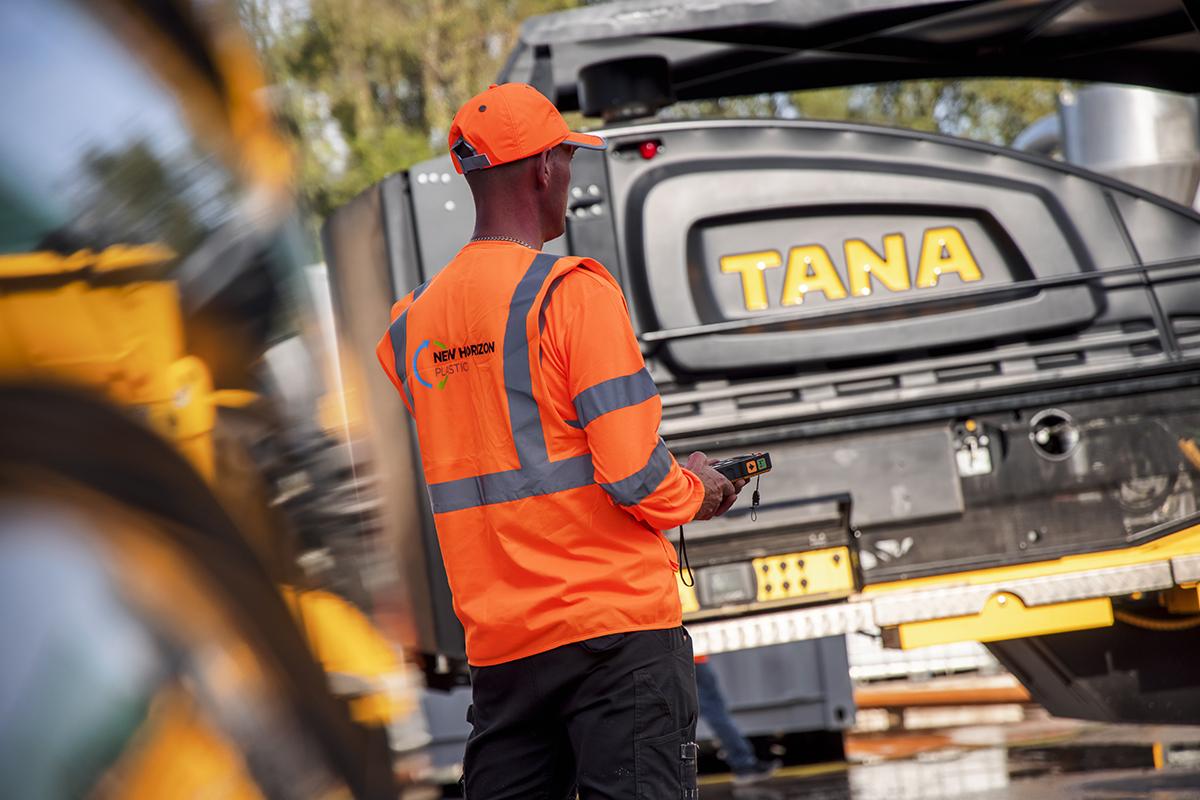 A second TANA Shark 440DTeco machine has since been added to the fleet and the operation is now running 24 hours a day, with two shifts of 12 hours required to meet demand. The LDPE plastic arrives in 'bales' from blue-chip clients across the UK, such as supermarket chains and large industrial factories.
Its first port of call at New Horizon Plastics is the TANA Shark 440DTeco, where it is shredded to the perfect size needed. It is then washed, extruded (a manufacturing process in which raw plastic is melted and formed into a continuous profile) and turned into pellet form, before being prepared for shipping to the Far East.
Versatile materials and machines
Plastic might not weigh much but it is incredibly strong, hence the reason for companies using it as protective packaging and outer wrapping. The versatility of the TANA Shark 440DTeco means that it can be loaded and shredded to a variety of sizes by a single operator, as TANA UK's Shaun Walker explains.
"Plastic waste isn't going away, so it's great that companies like New Horizon Plastics are using their ingenuity to put it to different applications. They've developed an operation to process waste and we've got the machine for it, which can do this job all day, every day.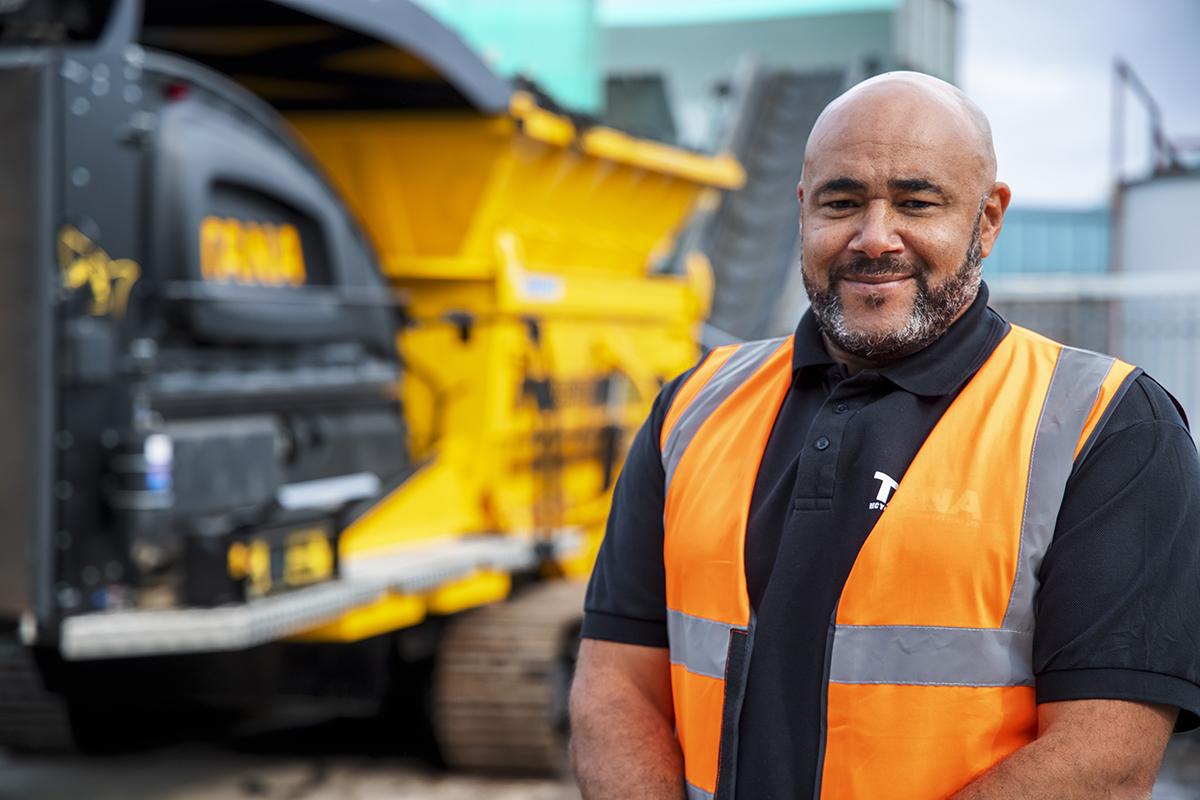 "The machine does everything you ask of it and I'm always happy to demonstrate it to customers. I know it can cope with whatever their requirements are, from construction and demolition waste, to tree stumps, railway sleepers, tyres, mattresses, carpets, green waste and of course plastics – it shreds a multitude of products and does it well."
With a large choice of settings to adjust the drum torque, the drum speed, the belt speed and position of the magnet etc, the versatile TANA Shark can indeed be put to many different uses. And with the excellent capacity, interchangeable screening sizes and remote-controlled maneuverability, an operator can quickly switch to shredding a different product at a different area within the same job site. This is undoubtedly why many recycling companies use just one machine for all of their requirements.
Learn more about TANA Shark shredders
However, the feature that particularly stands out for New Horizon Plastics is the TANA ProTrack® monitoring tool. This not only allows a business owner to stay informed about the productivity of the machine (and its operator) in real time, but also to have the confidence not to worry about 'downtime', safe in the knowledge that data from the TANA Shark 440 DTeco is being collected and analysed remotely.
"The remote monitoring is a great feature, because it saves us employing people to check the machine, as it is checked directly by Tana UK," says Philip. "I also like the hourly output facility, as I'm emailed every hour with a throughput figure.
"Our relationship with TANA UK is exceptional, and the back-up we receive from their service engineer is second to none. The dealer tells me when it needs servicing; we book a quiet day to get it in and Matty the engineer comes across – in two hours it's all done."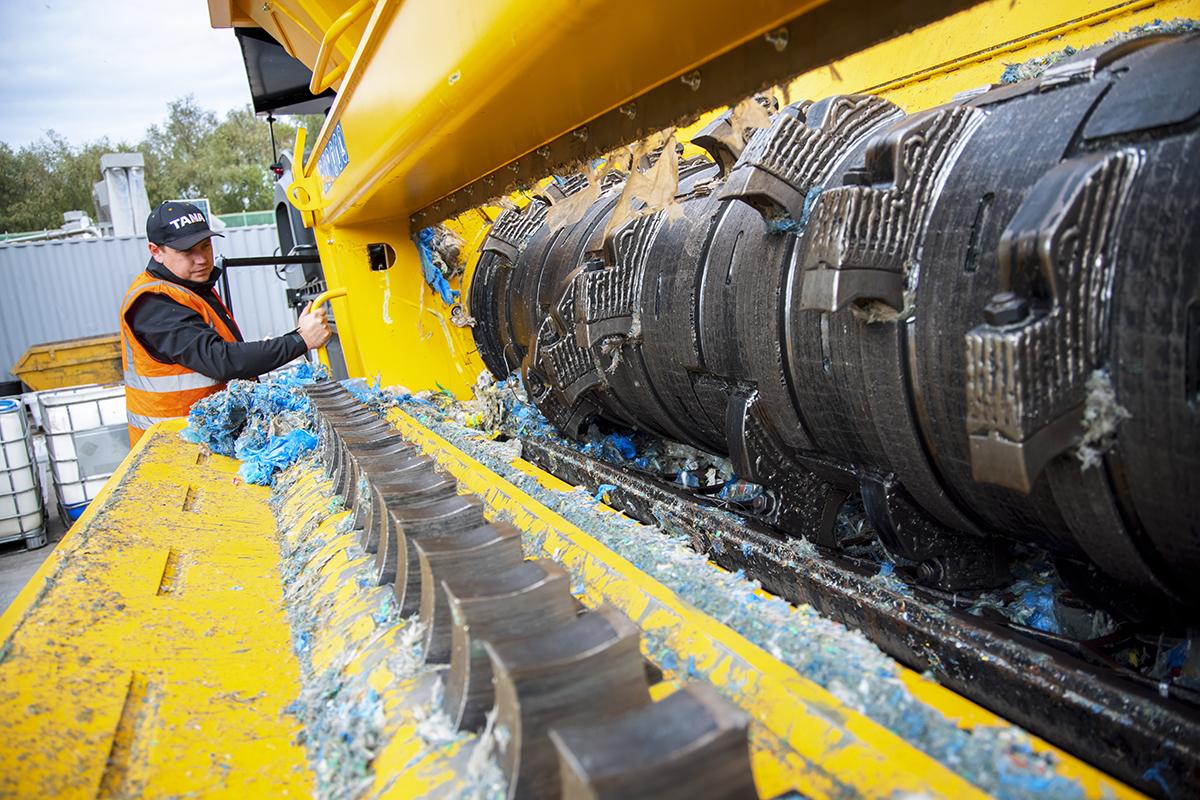 Matty Smith is one of the team of three mobile field service engineers, who cover the whole of the UK and Ireland. These technicians are experts in preventative maintenance, and are trained to spot potential issues before they happen.
Maximum uptime is paramount – as no business owner wants a machine standing idle. Looking after the two Sharks is a privilege for the Wigan-based engineer, who has spent half of his career dedicated to servicing these robust industrial shredders that make light work of waste management and are built to last.
"Some of our machines have a hard life, but there aren't many breakdowns as these TANA Shark 440DTecos are very well built, so most of our calls are just for routine maintenance and servicing," says Matty. "They are more reliable than any other machines I've worked on, and there's easy access to the engine bay. With other shredders, the drums are encased, but everything on this model is within easy reach, which makes a big difference.
Find your nearest Tana distributor