State-of-the-art information management system
At Tana, we are constantly developing new ways to make your business better. Robust machines with smart mechanical solutions are just one part of this. More importantly, we are focused developing smart machines that can provide real-time information about your own operations. TANA ProTrack®, our state-of-the-art information management system, allows you to fine-tune your processes in order to get the most out of your TANA machine. TANA ProTrack® tracks the process information in real time, whether you need fuel consumption, fault codes, uptime information, capacity or other vital operational statistics.
With TANA ProTrack®, the machine merges into a coherent system that increases the reliability of the working site, engages personnel and helps improve your business processes. TANA ProTrack® collects, analyzes and presents the data that is produced by your TANA machine. Based on that data, TANA ProTrack® presents concretely and clearly how much you gain in profit, the amount of expenses and how your business could be enhanced even more. This is a fresh indication of how industrial internet is able to improve business.
Maximum uptime and efficiency
TANA ProTrack® offers maximum uptime with remote access for quicker and more accurate troubleshooting by the distributor. In the best-case scenario, upcoming failures can be prevented by reacting to the early symptoms and data. TANA ProTrack® sends critical alarm notifications and reminders for scheduled maintenance to several receivers by e-mail. It has a GPS feature that makes it possible to pinpoint the exact location of the machine at all times. TANA ProTrack® is a standard feature on all TANA machines. Optional add-ons include reports based on your individual needs.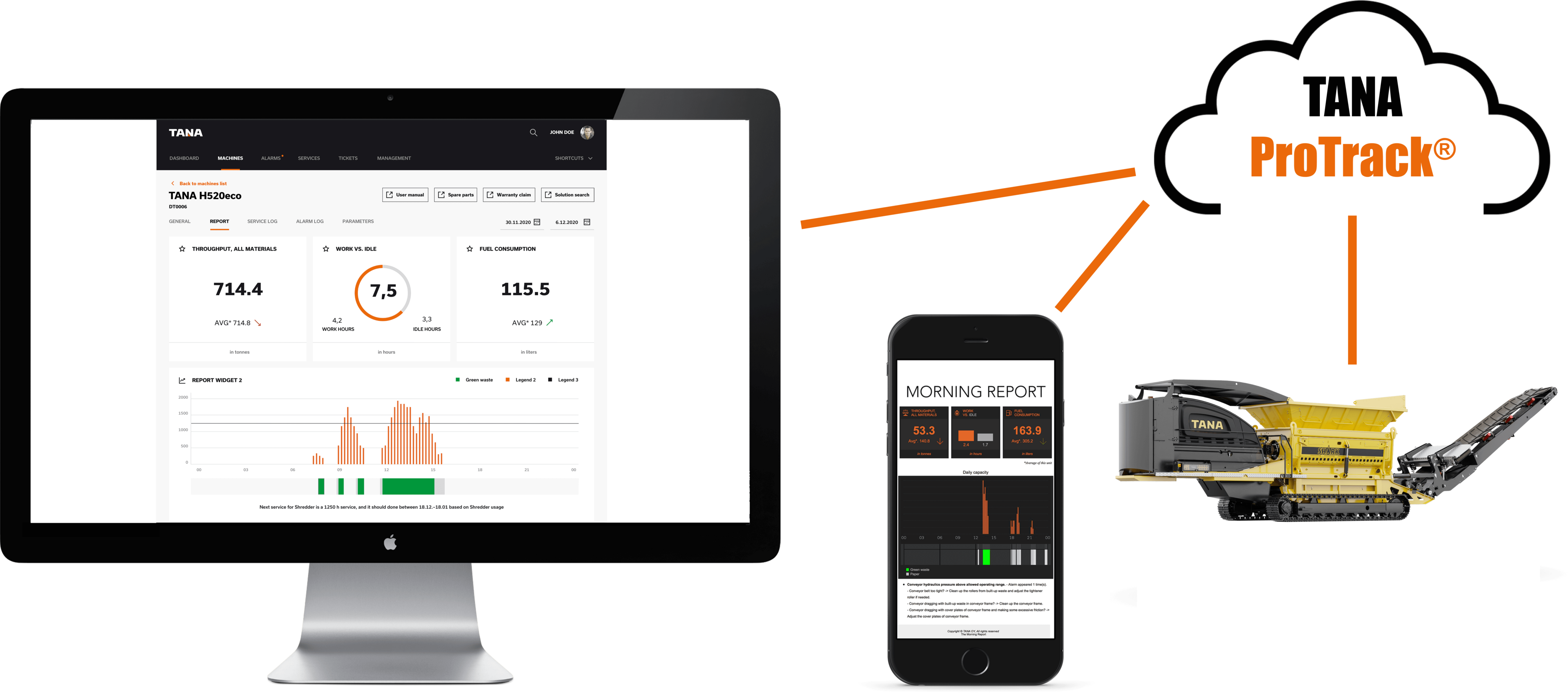 TANA Control System (TCS) provides ease of operation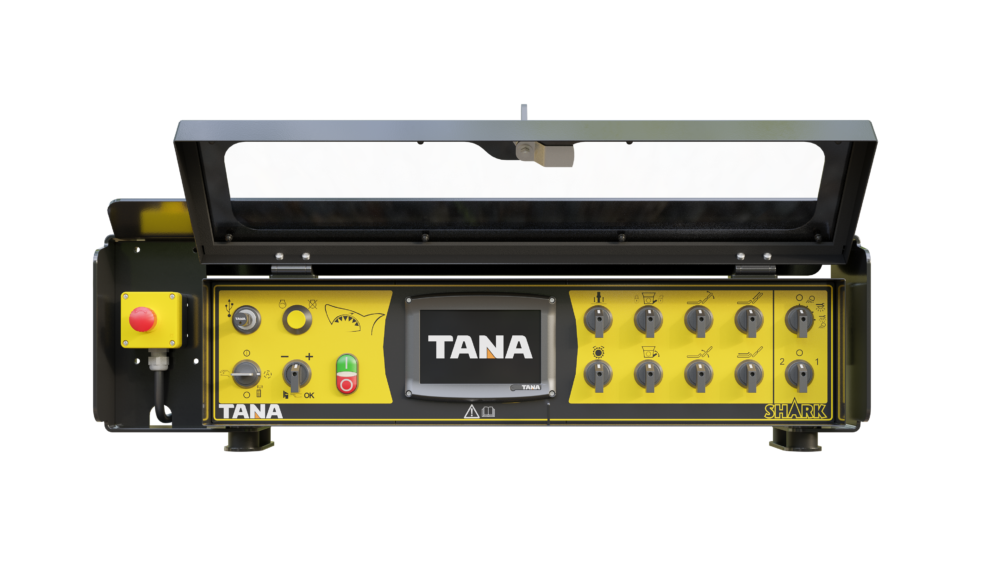 Straightforward machine management and control with TCS also enable TANA landfill compactor operator to handle waste on landfills in the most cost-efficient way, providing better compaction and waste management capacity with lower operating costs. Updated control panel and display with touch screen and better resolution make operation even easier.
Landfill compactor's TCS communicates with electronic engine control system. TCS allows you to monitor, for example, engine oil pressure and temperatures, total fuel consumption and engine working hours. TCS indicator light, acoustic warning and alarm log also let the operator clearly know about the possible troubles.
TCS monitors and controls the machine functions. In the TANA Shark waste shredders, there are 12 pre-programmed operating programs for different types of materials and purposes of shredding. The programs adjust the machine functions to optimal level for achieving the wanted output. For instance, overcharge pressure limits, rotor RPMs and conveyor speed can be adjusted.
If a non-crushable object blocks the rotor, TCS makes the machine reverses and try a few times until the object either goes through or the machine stops. The non-crushable object can be removed quickly and safely through the opening side wall.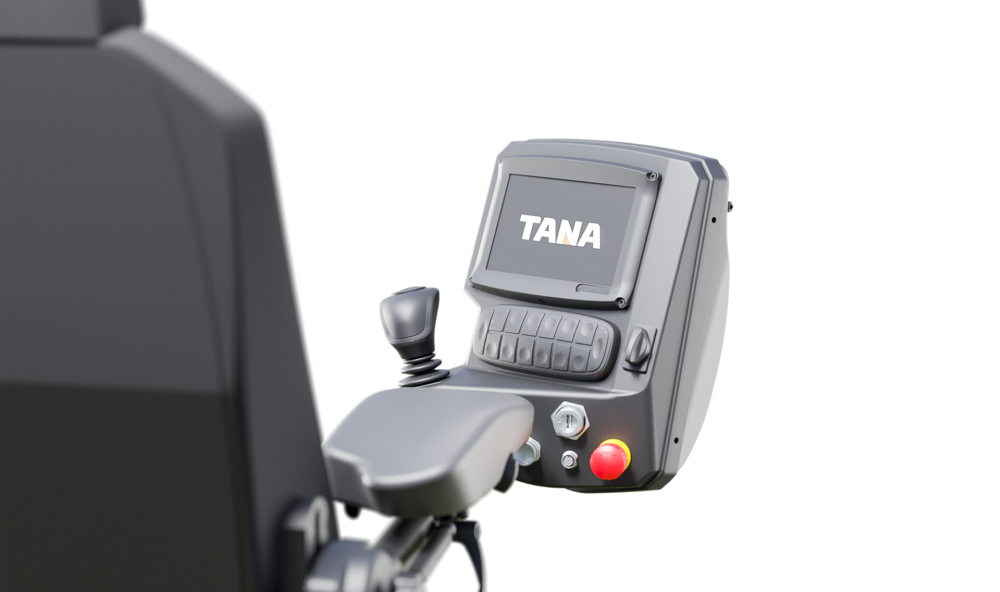 Want to know more about TANA ProTrack®?
For more information contact your local Tana distributor