In 2020, Tana and waste management company Ragn-Sells started working together on one of the largest environmental project in Estonia. Ragn-Sells is a Swedish family-owned company which has been operating in Estonia for 30 years. Aim of this very intense project was restore the natural state of the environment and to clean away the old tyres.
"The project involved handling 14 000 tonnes of old tyres located near the city of Tartu which were dumped there over the years. They remained in the environment after tyre manufacturer ceased operations," Rainer Pesti, Marketing and Communications Manager of Ragn-Sells, notes.
Project conditions were quite extreme: the area was covered with tyres and they were mixed with construction waste. Normally, tyres are very complex in terms of material recycling and processing them for reuse is a difficult task since they are made up of many different materials. Tyres contain rubber but inside there's also textile and metal. Tyres shredded with TANA Shark in this project will be sent for further processing.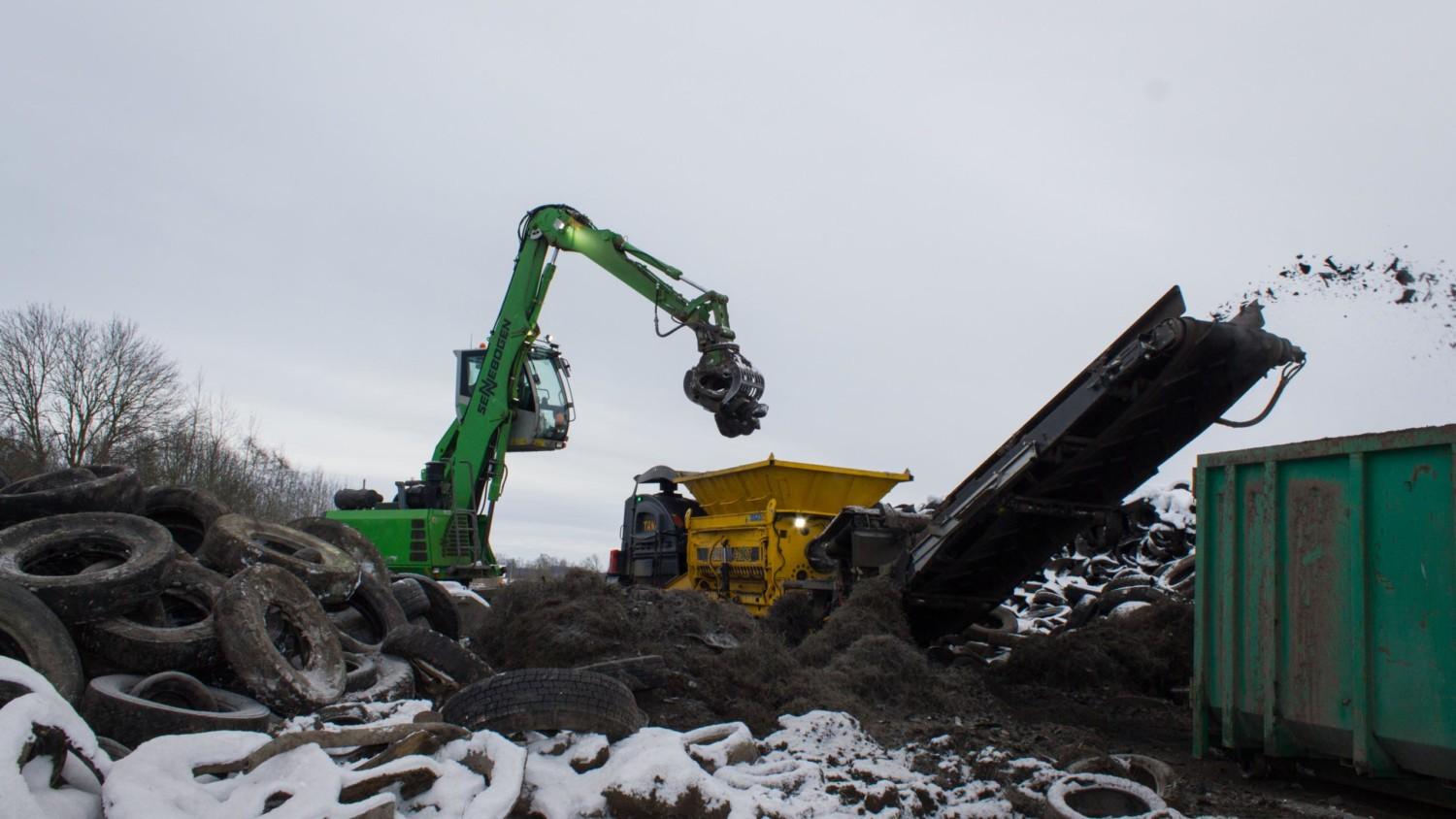 "I would like to highlight Tana's strength in providing support quickly in all situations. Both the support of the factory and the aid provided by the Estonian representative," Pesti says.
In addition to robust TANA machines, Tana's strong technical support played a big role in the intense project. It is vital that the machines are not standing inactive and needed parts can be quickly replaced.
"This type of crusher machine technology is very durable but because the machine has to withstand heavy loads there is always a possibility that, for example, the blades wear out or a shaft breaks", Pesti continues.