Tana France improves safety at landfills and supports small businesses in the circular economy
Tana Oy from Finland now has a distributor in France as well. Thanks to the versatile structure of its circular economy, the European economic giant is a natural market for Tana, which manufactures premium landfill compactors and industrial waste shredders.
Tana Oy has expanded its operations in major European economic areas to include France as well. Last year, the Finnish circular economy company that manufactures mobile industrial waste shredders and landfill compactors for solid waste began selling its products through its local distributor, Tana France. 
"There are almost 68 million people living in France, so the demand and therefore also the market for future solutions that support the waste management industry and circular economy are huge," says Lieven Cottenie, Sales Director at Tana France. 
Tana France's head office is located in Lacépède, halfway between Bourdeaux and Toulouse. 
France knows that Tana lasts
As an organisation, Tana France is still young, but its employees have solid experience in the French circular economy. The career of entrepreneur Philippe Potier has included positions at several large waste management companies. His business partner Lieven Cottenie in turn has been renting equipment manufactured by Tana for almost ten years through his own company.
"Operating in the rental market created a solid foundation for Tana France, as we already have personal connections and open doors to many customer companies," says Cottenie.
When Cottenie started renting Tana machines, the premium Finnish brand was still almost unknown in France. Now the situation is almost the opposite.
"Some customers knew the brand, but not nearly all. Now, however, the gap has been bridged, and Tana has a widespread reputation in France as a good and reliable manufacturer of durable machines." Committed subcontractors provide reliable service
Tana France's organisation follows the culture of the Finnish parent company. Accordingly, the core functions of sales and expert work are kept in our own hands, while subcontractors are trusted for the jobs where they are the best.  
For example, to service its industrial waste shredders and landfill compactors, Tana France relies on four permanent partners who operate in different parts of France. 
"Above all, subcontractors know their job. Equally valuable to us is that these entrepreneurs are personally extremely committed to their work. We get good and reliable service, and our partners benefit from us accordingly." 
Reliability is important everywhere, but it is especially important in the French market, where establishing a foothold for foreign operators is not always easy, Cottenie points out. 
"At the same time, good service is valued in France, and when it works, customer relationships are often long and loyal. That's why a reliable reputation, and developing it, is very important to Tana France." 
Enormous market and network of landfills need Tana
Together, Tana and France are a win-win – or perhaps one should say situation gagnante.
"The French market for waste management equipment and services is huge, and in addition to mainland France, we also operate overseas. Just a moment ago, we sold a landfill compactor to the island of Martinique 7000 kilometres away!"
Tana's product line suits the French market well. For a long time, the European Union has been moving away from traditional landfills and towards more sorted waste treatment in order to meet the material needs of the circular economy and enable reuse.
France is also moving in that direction, but big ships do not turn quickly, says Cottenie.
"There are approximately 120 landfills in operation in France, and it is estimated that 80 of them will still be in operation in 2035. This means long-term demand for premium landfill compactors, which also make landfills safer. The potential in the market is huge."
At the same time, the processing of waste into recycled materials or solid recovered fuel is also increasing in France. This means growing demand for efficient and versatile TANA Shark industrial waste shredders.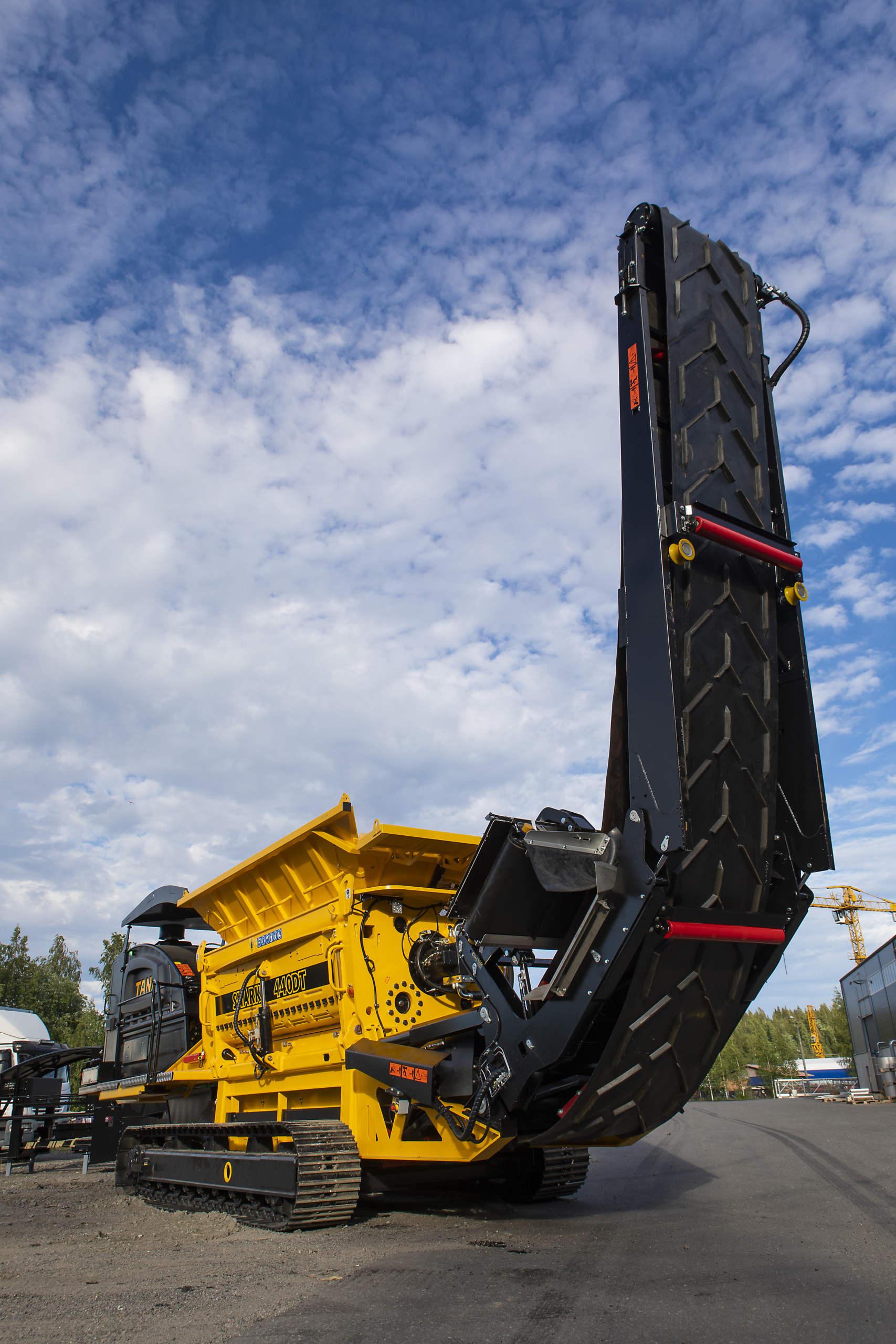 Demand for versatile waste shredders among smaller companies
Tana France has two distinct customer segments: SMEs that are often family-owned and large companies that are often listed on the stock exchange and operate widely throughout the waste management sector. Although there are differences between these companies, the unifying factor is the benefit they receive from TANA shredders and compactors.
"Small companies might be involved in the pre-processing of such things as mattresses or car tyres for a larger company in the circular economy. What these companies need is a versatile, economical and above all reliable waste shredder."
TANA Shark shredders have served this market segment well. In particular, the exceptional mobility of the TANA Shark 440 Series combined with its ability to shred almost any material has attracted great demand. Cottenie believes that sales in the SME segment will only accelerate with the new TANA Shark 220DT.
"It really is a strong and versatile shredder. Since it is a bit simpler than the bigger TANA Shark shredders, it enables even smaller companies to invest in a premium shredder whose features are perfectly suited to the needs of many customers."
Best financing model for the best equipment
Tana France has two goals: to strengthen service in the business segment that favours shredders and to get a foot in the door of large companies in the waste management industry and subsequently longer service contracts.
When their landfill compactors, for example, operate reliably, it is easier for the same company to invest in TANA waste shredders for their other operations, Cottenie gives as an example.
"Success requires hard work together with good and reliable service, but when you do your job well, your hard work is ultimately rewarded. When a large French company is satisfied with one brand, it will stick with it."
In France, most of the heavy investment assets are purchased outright by companies – especially when, like Tana's waste shredders and compactors, their service life is long and their resale value high. The easier it is to arrange financing, the easier it is to complete deals, says Cottenie.
"We work together with a private bank. Compared to large financial institutions, our bank's specialisation in financing heavy machinery is an advantage that enables us to find the best financing model for the customer's situation."
Take a look at the TANA Shredders