Machine uptime is a major factor influencing the profitability of machinery and thus, a concern for every machine owner and operator. When deliberating over which new machine to purchase, it is common to focus on factors like durability, wear resistance, availability of parts, service availability, and so forth. However, focusing too heavily on the predicted life span of wearing parts, for instance, could lead to the wrong conclusions. The following example of a shredder's rotor knives illustrates this. 
Waste shredder rotor knives example
A shredder's rotor knives are subject to extreme and heavy stress and wear during operation, so naturally their wear and life span are of interest to the owner. One would presume that there is a correlation between both high efficiency and low operating costs for a shredder and the life span of its rotor knives. However, running knives to their limits just to make them last longer will actually decrease the efficiency and increase operating costs. Why? Worn knives cause the machine's capacity to drop and fuel consumption to increase as it takes longer to process the waste. Furthermore, the quality of the shredded product deteriorates, which makes it more difficult or even impossible to sell or process the shred further. In the worst case, the machine will break down and stop for a longer period, or other damage can occur.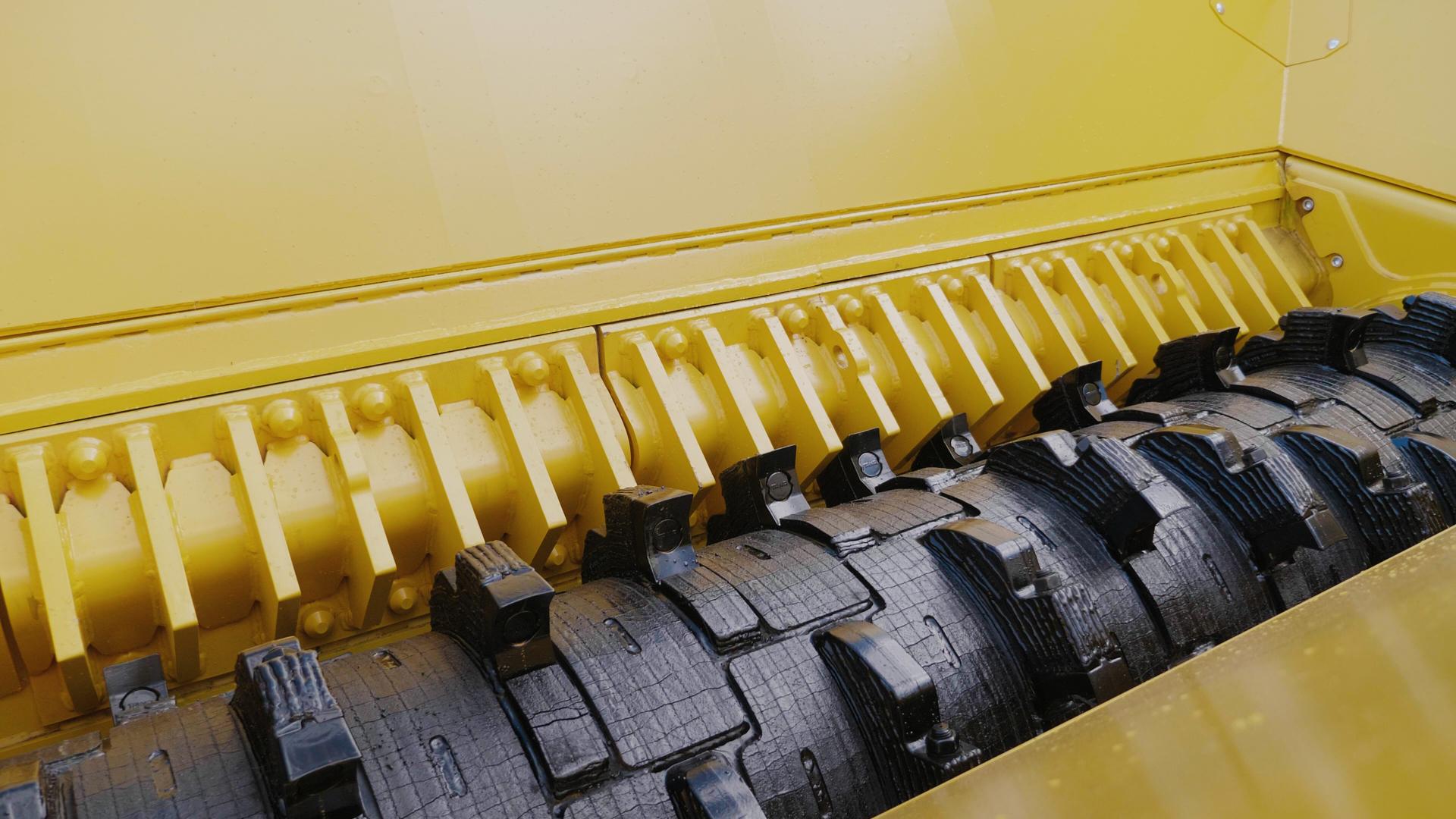 Easy access to wearing parts and maintenance points is important
Therefore, one should consider the total cost of operation and machine efficiency instead of just the life span of the rotor knives. In this respect, one should focus on features that reduce downtime, such as easy and fast replacement of the knifes. Changing the knives more frequently actually reduces downtime since well-maintained knives guarantee less production stops with a consistently higher capacity, and premium shredded product quality. The investment pays itself back in high-quality product and solid cash flow, whereas with worn out knives, the capacity decreases, and fraction size deteriorates, resulting in sinking profits. Thus, when wondering over which new machine to purchase, easy access to serviceable parts and fast maintenance carry more significance than the life span of the parts. 
Achieve high total machine uptime by having short downtimes just on time
Worn rotor knives won't stop a machine, and, on the surface, it seems that uptime is high. However, profits and efficiency will sink because waste won't get shredded properly. While the machine is running and uptime is high, waste squeezes through it rather than being shredded and this makes it difficult or impossible to recycle or process the poorly shredded waste further. Worn rotor knives also increase operating costs as more time and fuel are needed to shred the waste. Again, worn knives do not shred; they chew waste at a low capacity and produce poor output quality. 
With worn rotor knives, the waste shredder is running, and the uptime is high. However, waste just squeezes through rather than shredding, that is, it doesn't get shredded properly, which means it cannot be recycled or processed further.  
When rotor knives are sharp, having been changed as needed, the waste shredder efficiently produces the needed end-product and particle size for further processing. This improves profits and overall efficiency. In addition, sharp rotor knives decrease operating costs as less time and fuel are needed. When in good condition, the knives and counter-knives process and shred waste faster and produce excellent quality output. 
TANA service maximising machine uptime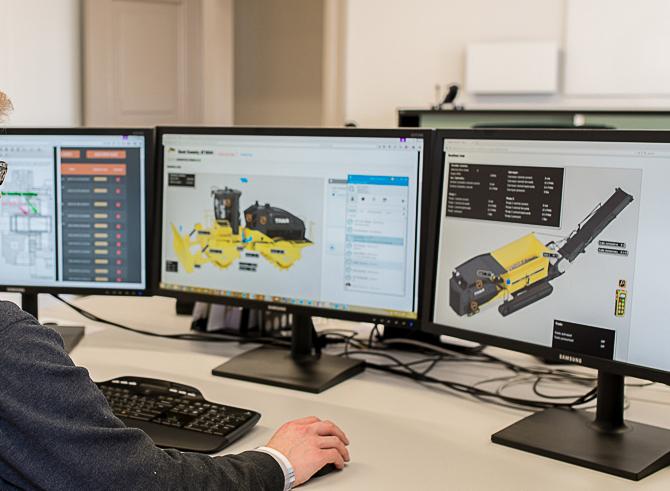 A machine designed with easy serviceability is important but equally crucial is the way the manufacturer organises its back office. Information and materials need to flow fluently so that service staff can quickly and promptly attend to customers' service calls. TANA ProTrack® collects and analyses real time information of your TANA machine. Possible failures can be anticipated and detected before they occur and stop the machine. This enables Tana service staff to notify and give relevant instructions to the machine operators. Machine operation can continue without long interruptions or total breakdowns. 
The real time connection to machines is a great tool in understanding what has caused a failure. And it dramatically reduces the time needed for repairs as Tana service staff can connect and see exactly what is wrong with a machine during the service call. Thus, troubleshooting is quick and reliable, and if a field trip is needed to repair a machine, the service mechanic already knows which parts are needed. All this saves a huge amount of time and money, which can eventually be seen in the bottom-line profits of TANA machine owners and operators.